Award Winning Programs
Our accredited programs are backed by a globally recognized curriculum.
Founded in 2001
At 7 Notes, we have been pioneers in the field of music education since 2001. With our extensive experience, we have perfected our teaching methods to ensure students receive the highest quality music education.
A Modern Creative Space
We believe that providing inspirational environment is crucial in creating a positive learning atmosphere where students feel confident to explore their musical gifts.
Nagging your child to practice?

Worried they will lose interest?

Remembering  your own experience with piano lessons?

Where to start and what is the best approach for music lessons?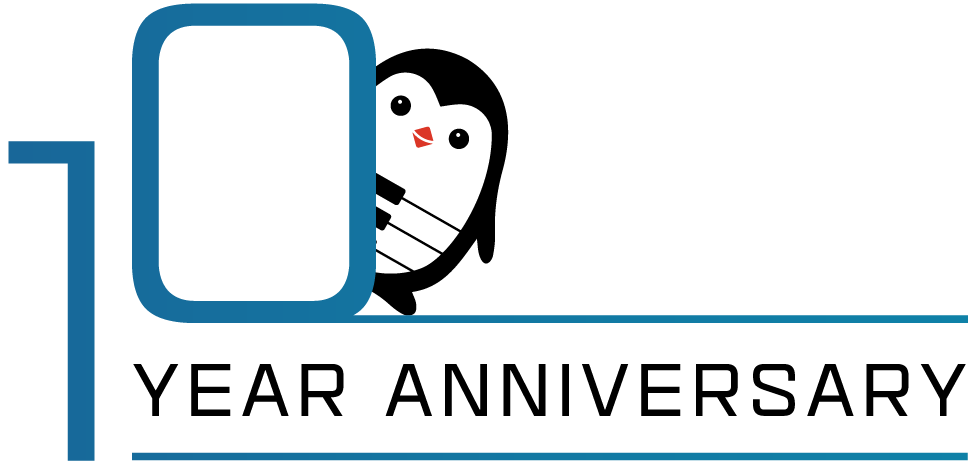 We are celebrating a decade of musical innovation and education.  From classical to contemporary, 7 Notes Modern Music School is a nurturing hub where aspiring musicians of all ages and backgrounds converge to learn, create, and collaborate.
Book a Tour
Tour our school and we will offer you a personal consultation to analyze your musical goals and determine the best instrument and program.
Preview a Class
We want to ensure that our classes are the right fit for you. We offer you a preview lesson where you can experience our teaching methods firsthand.
Enroll in the Class
We check in after 30 days and make any adjustments to optimize your learning experience. We don't sell instruments but will advise you on instrument choice based on what suits your budget.
A variety of options for every need.
Whether you're looking for parent-child classes for a bonding experience, fun group classes for older kids or individual lessons for the serious musician, we have the perfect option for you.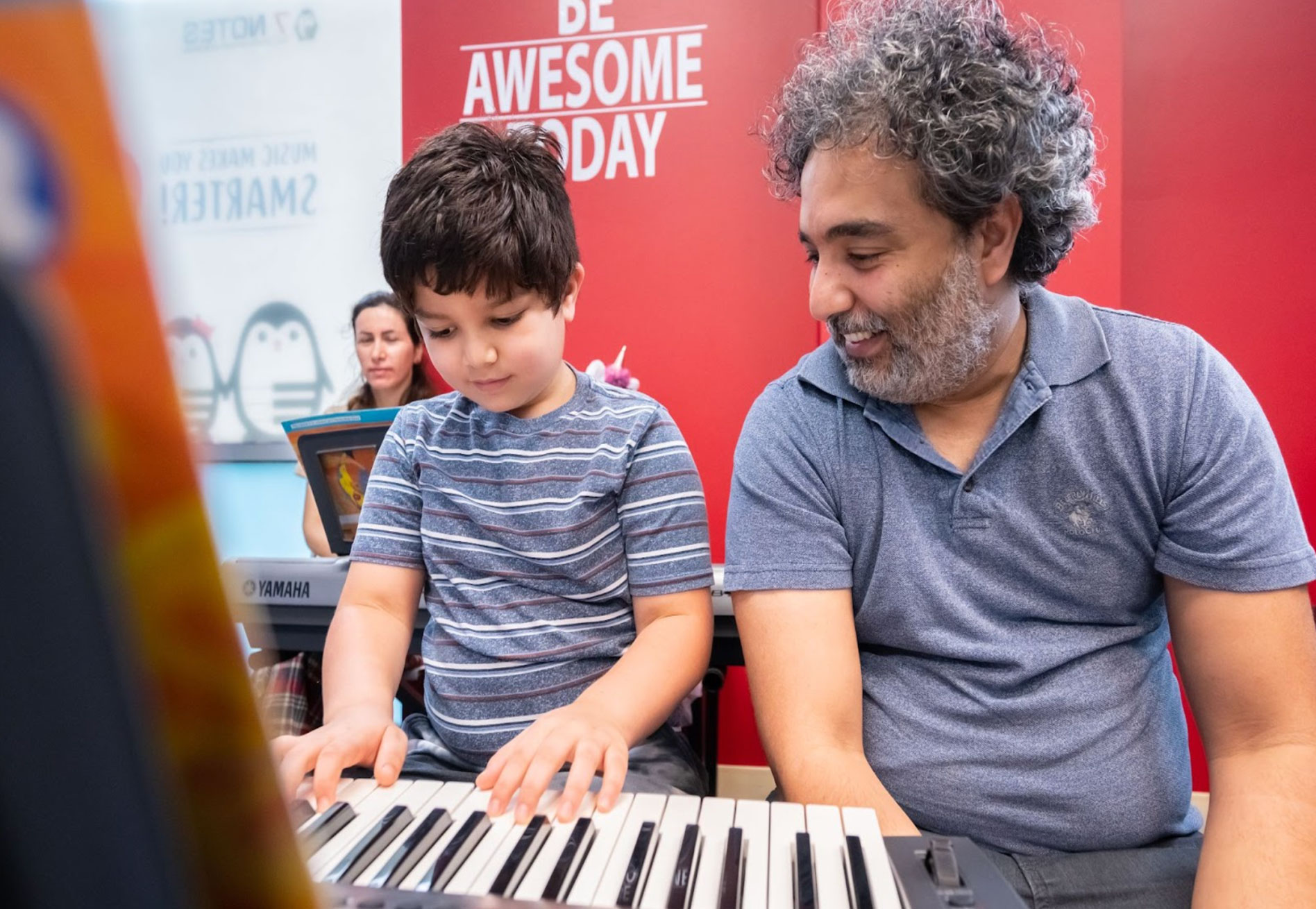 Parent and Child Classes age 4 to 6
The perfect solution for busy parents. We understand the struggle of getting your child to practice. That's why our parent and child classes provide a bonding experience, creating happy memories while supporting their musical growth.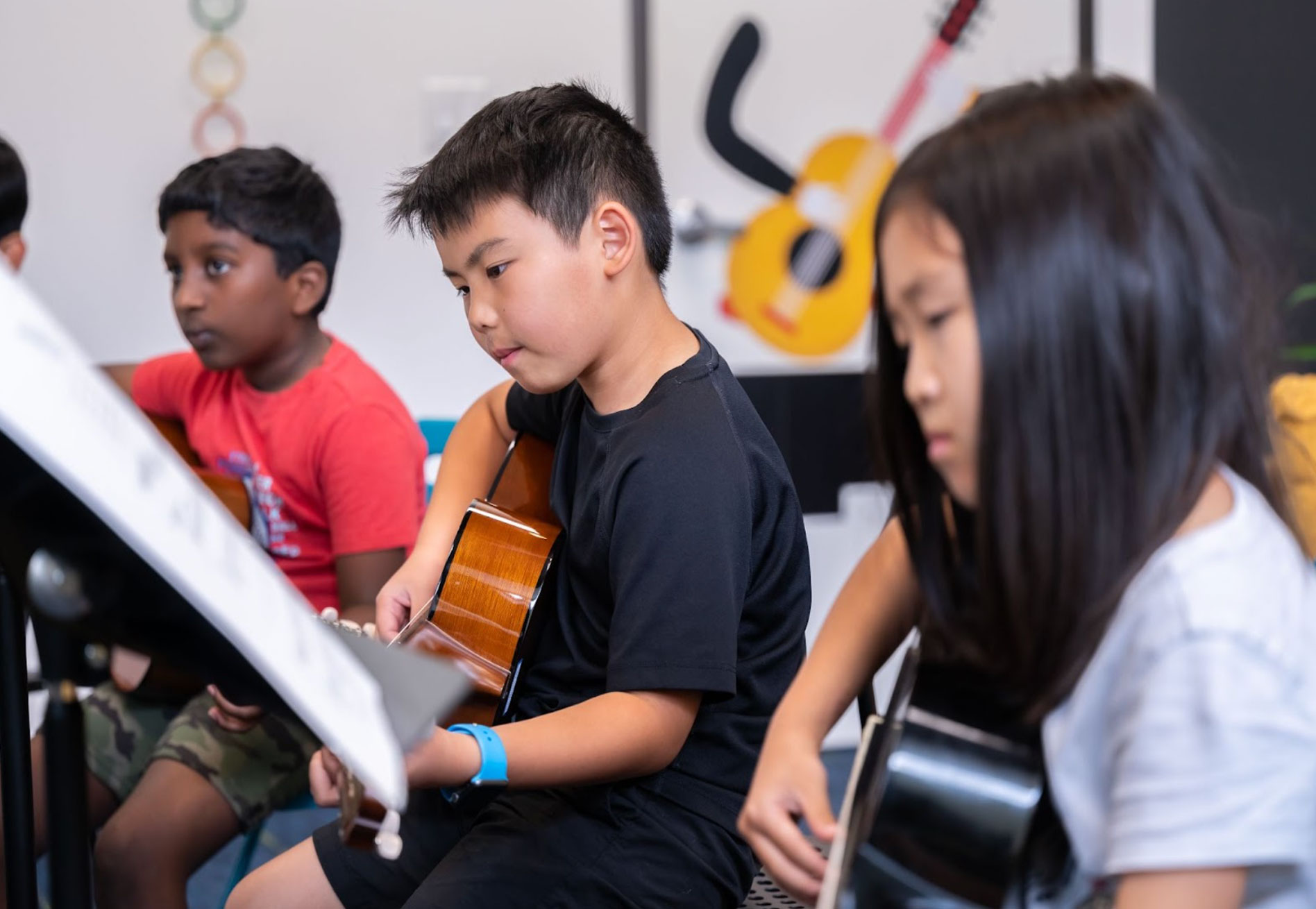 Group Guitar for Kids 7 & up
Group guitar classes offer a supportive environment where your child can learn alongside their peers. They'll receive the guidance they need while enjoying the benefits of collaborative learning.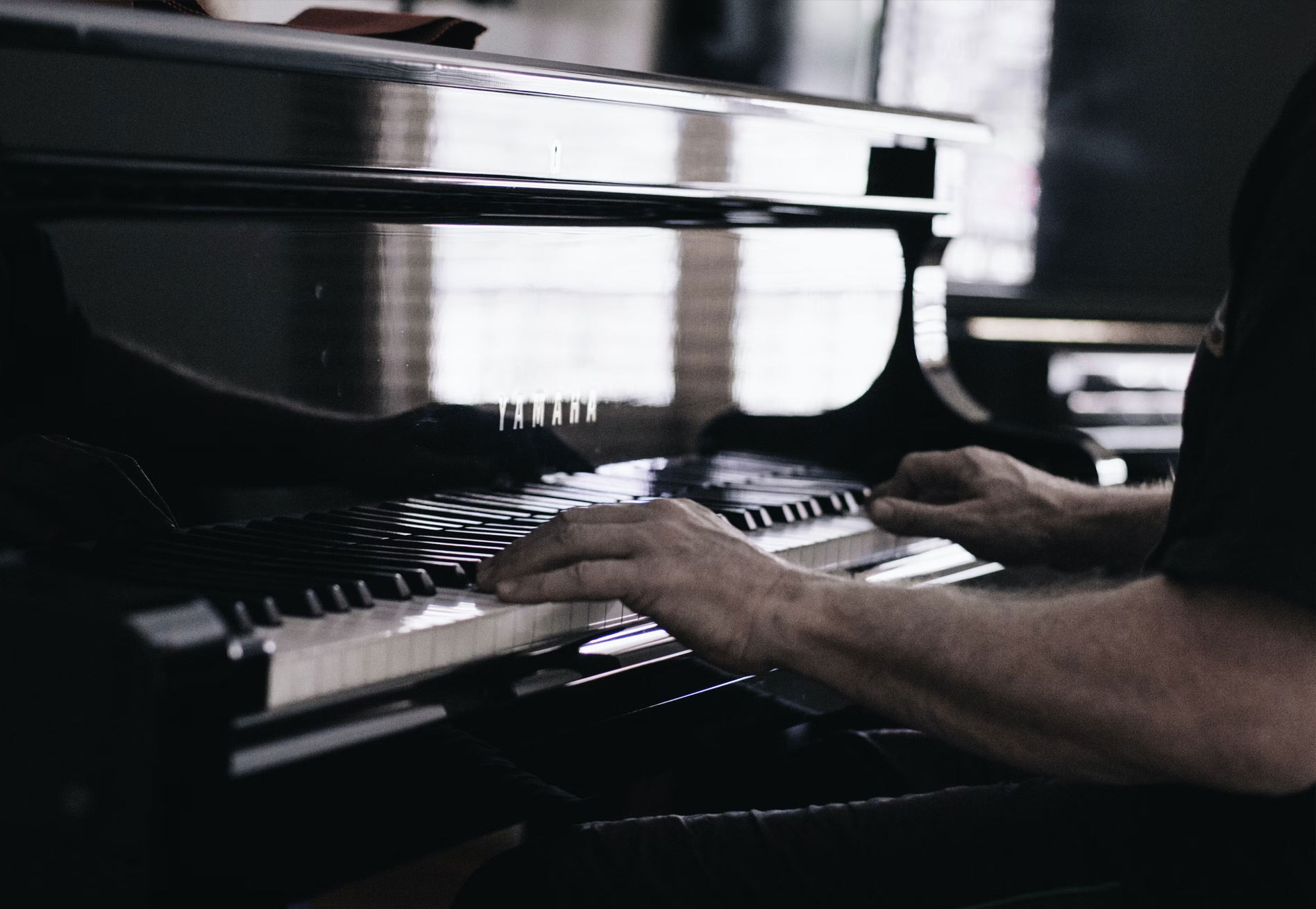 Group Piano for Adults new
Have you ever dreamed of playing the piano? Well, now is your chance to turn your dream into a reality! Learn popular and contemporary music in a fun and supportive environment.